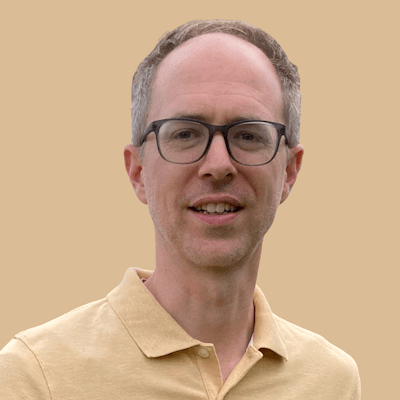 Who Am I?
I was 34 years old in a job I hated when I decided to learn to code.
I had only planned to stay in that job for 6 months while I looked for something better. And that 6 months unfortunately turned into 10 years.
Time flies!
However, during the latter part of that 10 years I started a blog (non-dev related). That blog led me to having to learn a little HTML and CSS which I found thrilling; so much so that I ended up enrolling in a coding bootcamp.
Learning HTML, CSS, JavaScript, and building websites was a whole new world for me. And a really, really exciting one!
During the first half of this bootcamp, I started taking on whatever freelance work I could find. I just couldn't get enough!
And when my job announced that it would be outsourcing our department I decided to go for it: to jump into the world of freelance web development full time.
I soon quit the bootcamp (see ya Ruby on Rails) and became a freelancer.
And the rest is history…history that's documented here on the blog.
I went from working in WordPress/PHP for agencies to a 100% success score on Upwork. I later made my way back into the corporate office as a software developer working on large sites like Golf.com and eventually large-scale mission-critical systems as a DevOps engineer.
That's the short story. If you want more juicy details, watch this:
Your Turn!
So why am I telling you all this?
Because you might be looking to make the same career shift. And it's 100% achievable for you as it was for me.
The blog you are currently visiting exists to empower people like you. People who have tasted how fun it is to code and want to do it full-time.
Whether that's freelancing or a 9-5, it's all here.
Let me give you some direction with these categories:
And if that isn't exactly what you are looking for, search the archive, or if video is your preferred format, check out my YouTube channel.
There are also some FREE EBOOKS for you to grab.
My goal from the very first post was to give back to the coding community the things I learn along the way.
I devoured blog posts and videos while I was learning (and still do!). I just hope to give back in the same way.
Let's Connect
If you want to get in touch with me, just hit that mail icon over to the left.
I'm always happy to hear from my readers and whoever else wants to chat.
Best wishes on your coding journey,
Travis
---
30-Day Site Stats
Updated every 6 hours
Real Time stats are currently being updated to GA4 *
---
Partnerships/Sponsors
For info on sponsored posts, writing engagements, or other potential partnerships see the sponsors page.